Palm Springs, California Villas
Palm Springs is in the Coachella Valley, is at the foot of the San Jacinto Mountains and offers tourists a great range in Villas surrounded by an abundance of natural and man made attractions which form the playground of the rich and famous. Located just 2 hours drive from Los Angeles and 280 miles from Las Vegas, Palm Springs is a good place to stay and enjoy the warm, dry climate with 350 days of sunshine a year.
The Palms Springs Tramway is a must do attraction. The Tramway takes you from 2000 - 8000ft in 10 minutes, giving you a spectacular view of the valley. With plenty of good restaurants, expensive boutiques, a variety of sports activities and more than 70 golf courses, you will find plenty to do in this small town. Every Thursday evening there is Village Fest on Palm Canyon Drive where both locals and tourists can browse around the markets, listen to live bands and sample local food and drink.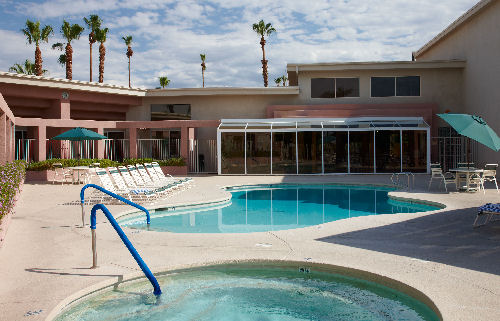 Plaza Resort and Spa Apartments, Palm Springs, Studios and 1 Bedroom
View property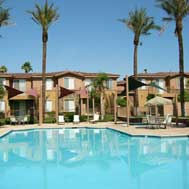 Sonoran Suites Palm Desert, Palm Springs, 1, 2 & 3 Bedrooms
View property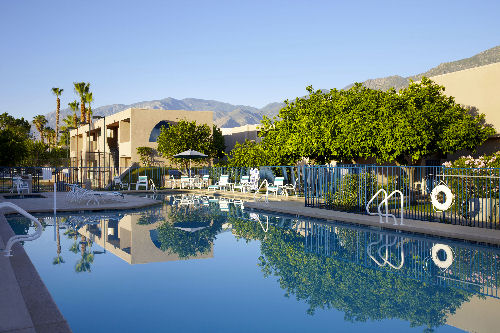 Vista Mirage Resort Apartments, Palm Springs, 2 Bedrooms
View property